One for the ladies! : A special summer week of activities and treats in Morzine.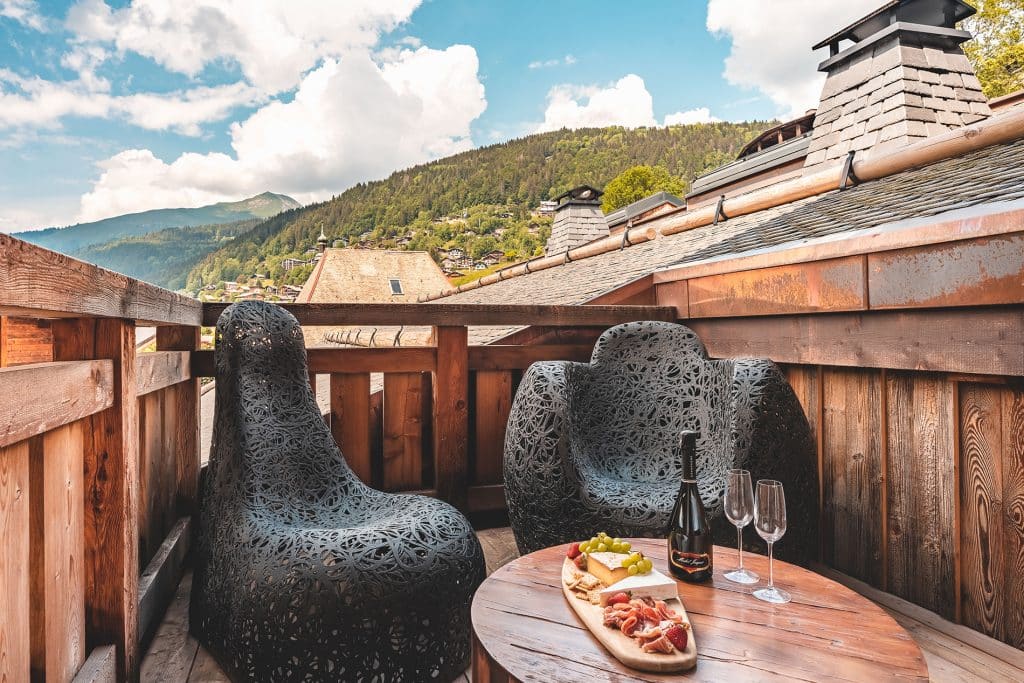 Everyone loves a holiday without the hassle and fuss of having to drive everywhere, a sumptuous sejour with stacks of things to do all within a stone's throw of the accommodation. And speaking of accommodation, who could say no to a bit of luxury at a great price.
I'm writing this with all the ladies in mind, I'm pondering on what would a girl want on holiday other than great weather and a cold gin and tonic? Of course, it all starts with an amazing bunch of friends, a guaranteed giggle with the goofiest people we know and the chance to make new memories with the women we hold dear. So how about adding luscious green mountains, river walks, summer sports, pamper sessions and a host of fab bars and restaurants on your doorstep too.
To achieve all this there would be no better place than our property Apartment Solitaire! It may be an apartment but it feels like a chalet due to its spiralling three stories and huge rooms, its right at the foot of the Morzine action and minutes away from the shops, the bars, the supermarket, the indoor & outdoor swimming pools and all the fun that a mountainous summer retreat can offer. The telecabins start from the town centre too so you can be enjoying the mountains and incredible views in no time at all. The apartment is new and very chic with a high-end finish, it sleeps up to 8 with large en-suite bathrooms and it also has a modern kitchen with open plan living. I love the separated dining area in its own little niche, it is intimate and conversation inducing for sure!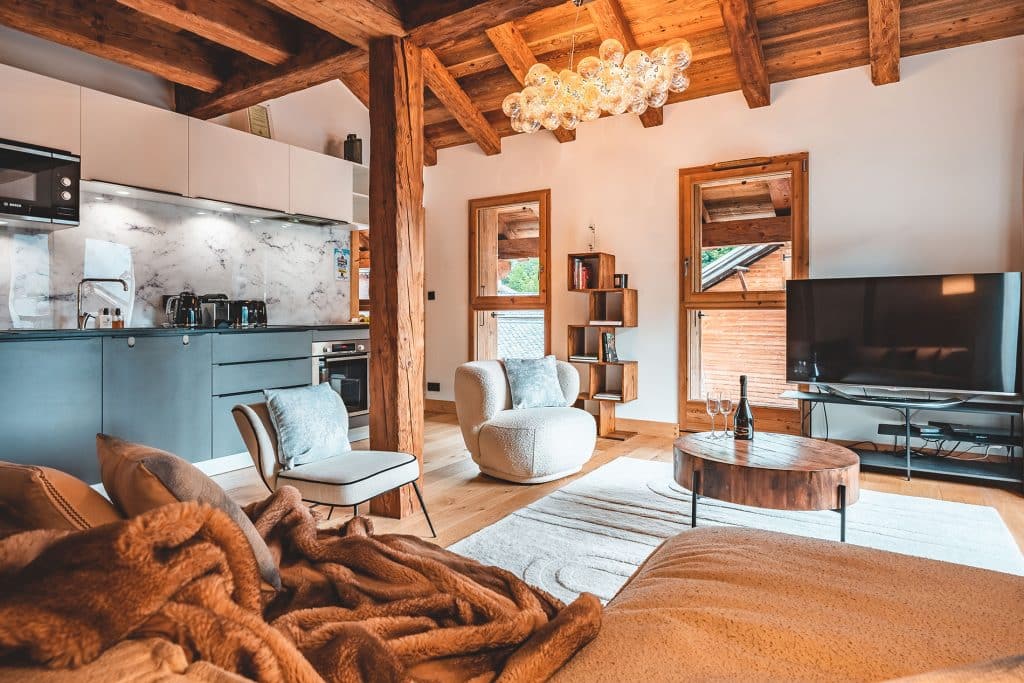 On arriving to Apartment Solitaire you'll be greeted with a bottle of champagne and the opportunity to kick off the shoes and settle in, we make the beds and provide the towels so there's nothing left to do. Ordering one of our welcome packs would add snacks, extra wine and some essentials to the mix too which leads me nicely on to the pampering side to the holiday. Let the beauty treatments come to you and book in with our one of our recommended mobile massage and beauty therapists, check out the links to our website below for booking information and options. If you want to add yoga, gym sessions or saunas and hammams to the week you'll find them all within walking distance from the property and the Morzine/Avoriaz tourist office website is stacked with activities on offer, you'll also find location maps and all the helpful information needed to plan out a perfectly formed week.
So what's not to love? A week of fun, adventures, pampering and the chance to spend quality time with the best people in your life.
Wishes,
Jo@Mxtra
https://mountainxtra.com/holiday-extras/massage-services
https://mountainxtra.com/morzine-properties/solitaire