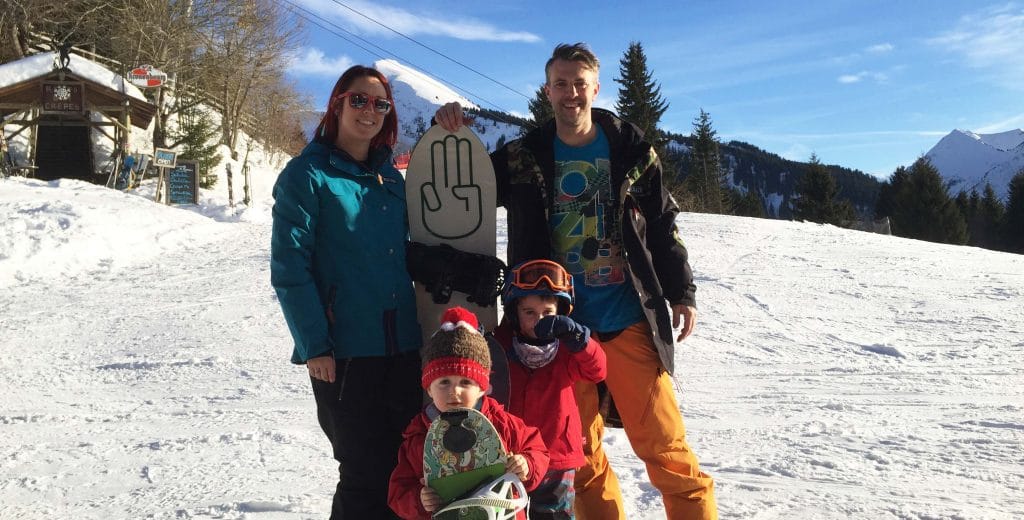 Thank you for visiting the Mountain Xtra website we really hope you like what you see and we very much look forward to welcoming you into the resort and into one of our holiday properties.
Coming from a love of skiing, snowboarding, mountain biking and all things alps we have a real passion for the mountains and we love our job providing quality holidays in stylish mountain properties. There is nothing more satisfying than speaking to new guests and visitors to find out they too have fallen in love with the stunning alpine backdrops or fallen for a new found passion of skiing, snowboarding, biking, or any one of the other amazing sporting or relaxing activities that can be enjoyed in the beautiful mountains of Europe.
Mountain Xtra is a family run business established over 11 years ago. First founded by Dominic and later joined by Lorna and by Gareth who make up the main directors and management team, the sales office, admin and operations are supported by additional employees and contracted staff as and when needed. Head office including main sales, accounts and administrative operations is based in Surrey, UK with a permeant team based there all year round. The operational side of the business is run from resort during the main holiday seasons through our French registered subsidiary company.
We are dedicated to selling high quality winter and summer self catered holidays in the Alps. We aim to provide comfortable, well maintained, nicely furnished and immaculately clean properties for all our holiday guests at affordable prices and we pride ourselves in making sure your holiday experience is as easy and straight forward as possible right from the very first booking stage.
We thank you again for taking the time to visit our website and we invite you to contact us by email should you have questions.
Happy holidays,
from the mountainxtra team!