Private Catering & Delivery Meals
You're on holiday …so have the cooking done for you!
Add a catered option to suit your needs…
1: Pre made oven ready meals (delivered frozen)
Pre made oven ready meals delivered to your chalet on arrival or on a daily basis if preferred.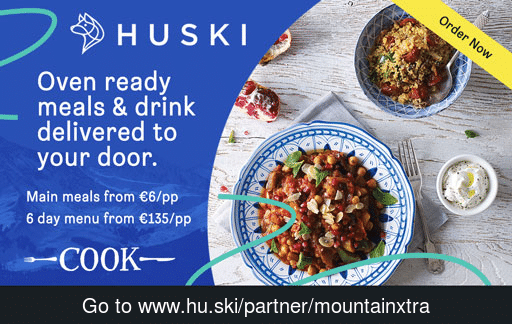 (Click on the image for more details.)
2: Private Chef
Private catering services directly in your chalet.
Mountain Xtra highly recommends the following local private catering companies:

Mountain Xtra is extremely proud to work in association with local non profit organisation Montange Verte, a local initiative aiming to promote greener solutions for businesses & residents of Morzine.