Why self catered holidays are just better…
What is self catering?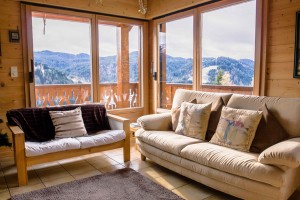 Self Catering means that you are responsible for buying your own food and drink while you are on holiday, none will be provided for you where you stay, which often greatly reduces the initial cost of your holiday as you are only paying for your flight and accommodation.
Taking a break during school holidays, Christmas, New Year, February Half Term and the peak summer can be very expensive, but we have self catering holidays here at Mountain Xtra at all times of year, at very competitive prices.
In addition to the savings you can make on your initial booking, self catering holidays afford you a level of freedom that half board and all inclusive holidays do not. With self catering holidays, you are not tied to eating at certain times, in the same hotel, nor are you restricted to the menu that is provided that day – you are free to explore your holiday destination and seek out what you want to eat, when you want it. Great for fussy eaters or adventurers!
By choosing a self catering option, you not only save money but get a truer holiday experience as you will venture out and sample more of the local culture and their dishes, just don't forget to take plenty of foreign currency with you when you go!
Make sure you check back over the week for our tips on how to make your Winter Family holiday even cheaper!