January Blue… Skies!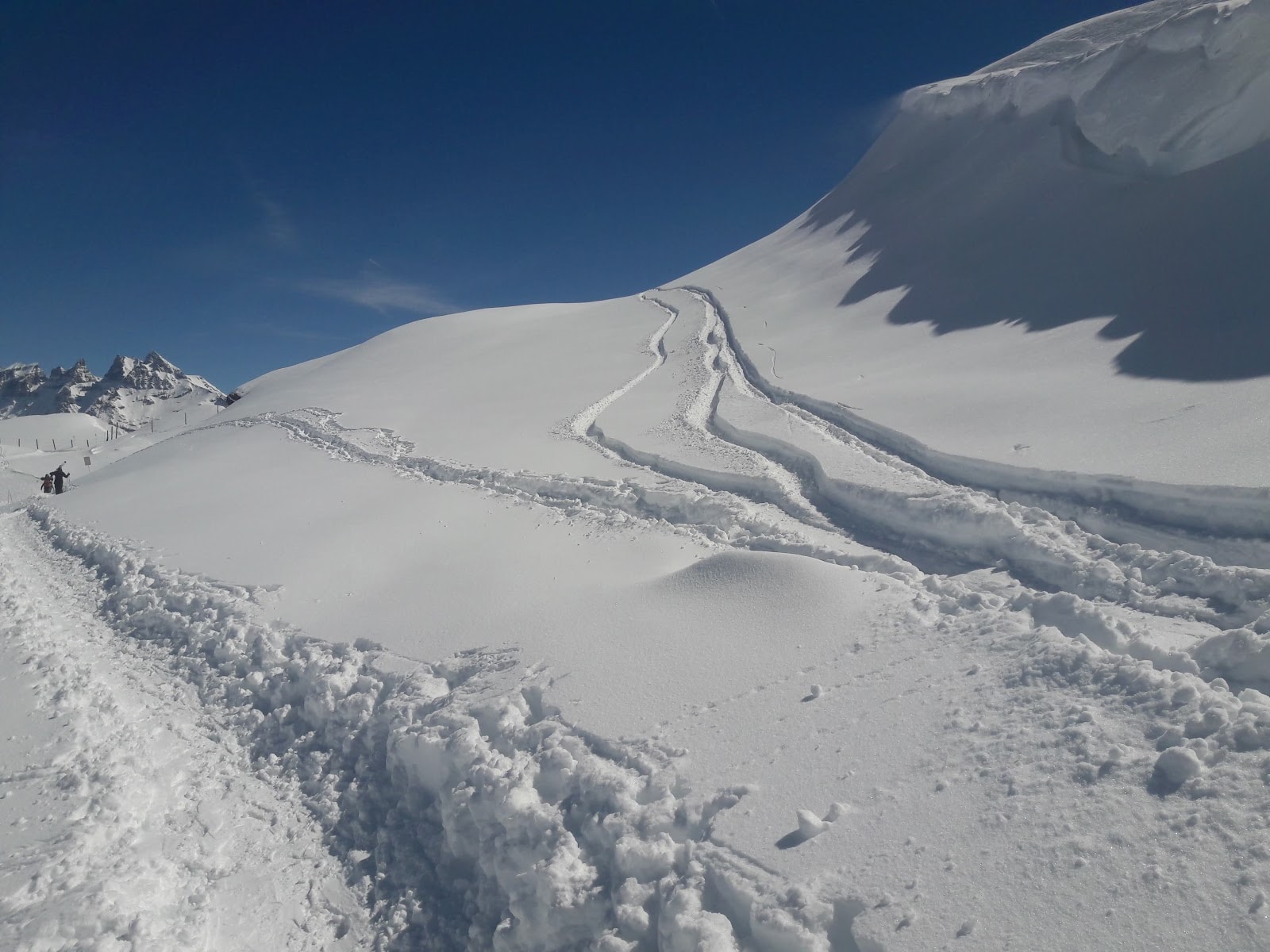 January blues? Post Christmas slump? Festive hangover? Muddled head?
January is a toughie for many and so much of the month is one big grey post-Christmas come-down. (Unless you're in Les Gets for the comedy festival!) The most miserable day of the year, aka Blue Monday falls on the 20th of January for 2020. Twenty, Twenty, Twenty!
Thinking of avoiding all this by getting your head down and sweating it out at the gym? Take our advice and don't even consider going in January – it will be heaving and exasperating with an influx of new members.
The beginning of the year doesn't have to be that way though. You are the master of your thoughts, plans and actions. Flip the script and change that fuggy outlook from the January Blues to January Blue… Skies!
Escape the back to work blues and office humdrum. Swap those short, dark, 'go-slow' days for inspired 'peak flow' ways, giving brain and braun a chance to flounce around the mountains – and quieter mountains at that. (Lets face it, being an avid snow-sporter, someone probably bought you a winter related accessory for Christmas, right?! Ok, you got it online, in the sales, or when you were supposed to be buying other people gifts!)
Say goodbye to Seasonal Affective Disorder (SAD) and kick start it with a
Season of Abundance and Dreams.
Enjoy the cure all of…
mountain air

flow state

lift chat

breathtaking views

proper coffee

good food

real fires

time to relax

shredding quality snow 
…and incidentally get some perspective on 2020! (And we promise not to mention the European 'B' word – oops just did it!)
Feel the vitamin D on your face in the afternoon after breathing the crisp morning air. Appreciate the quieter slopes before the February school holidays. Savour your coffee break with a stunning view. Let the time on the hill incidentally improve your mood and mental functioning. Ski off the mince pies and be safe in the knowledge that your second helping of Tartiflette will be burnt off in an instant! Spend time with folk who allow you to be your true self, bringing out the best in each other. Relish the down time if you had a hectic Christmas. Relax by an open fire, the soothing warmth, crackling sounds, smoky smells and flickering lights will naturally decrease your blood pressure. Eat, ski, sleep, repeat!
Did you know that you can change your destiny with one idea, act of love or simply by clicking the holiday button <Click Me> Do it, you snow you Xtra want to!
Many Mountain Xtra chalets come with open fires, logs and kindling supplies, alpine snowy mountain views as standard and all provide complimentary environmentally friendly toiletries and a complimentary bottle of wine on arrival. Ask about our welcome packs and catering options.