In the life of a pro snowboarder: Summer in Morzine
Since the end of my busy season traveling and competing, life has slowed down and I'm back at home in Morzine for the summer. I really feel like I'm recharging here. In between my shifts I've been heading up to lake Montriond with my friends, it's so beautiful up there. All the mountain bikers go there too to cool off, they always seem so stoked to swim there.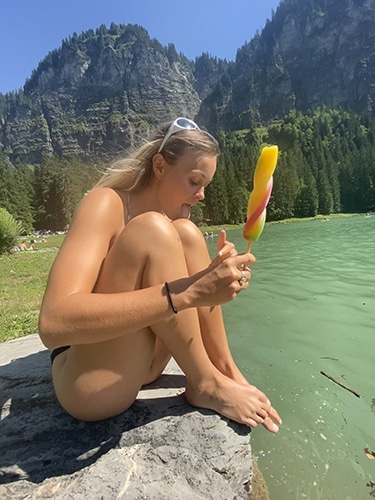 A few times a week I'll be down in the Morzine gym, I really feel like I'm getting in a rhythm now and I'm feeling super strong and ready for the winter season which is creeping up pretty fast. I'm so excited since this will be my first full season of world cups, my coach just sent me the calendar and it's looking pretty stacked! Should be good though, I can't wait.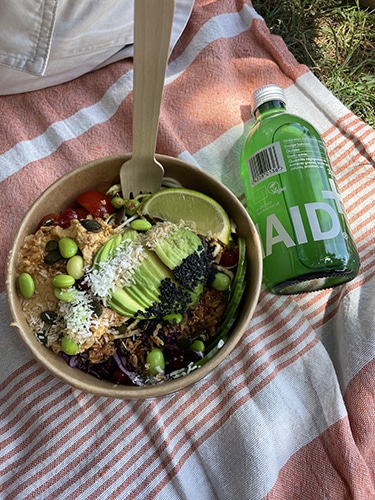 I went for a day trip to Annecy the other day. I really love being a tourist down there because I know it so well now. Make sure you go to "Vielle Annecy" (the old town) and not "Annecy Le Vieux" when you head on down, as it's way prettier and there's more to do where as Le Vieux is more just a general town/city.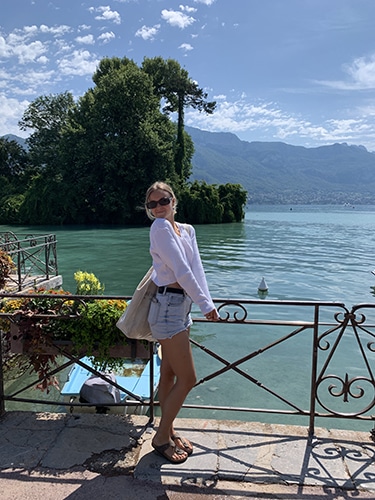 The Tour de France came through town last week and we got to watch it from our friends balcony whilst drinking champagne which was pretty cool. The atmosphere around Morzine this time of the year is super fun. It's was also Harley Days last weekend, there was live bands playing such as Status Quo and a lot of bikers in town –  it's so fun to people watch this time of year for sure. I'll keep y'all updated on my adventures around Morzine in my next blog.
Mais:)