In the life of a pro-snowboarder: introducing Maisie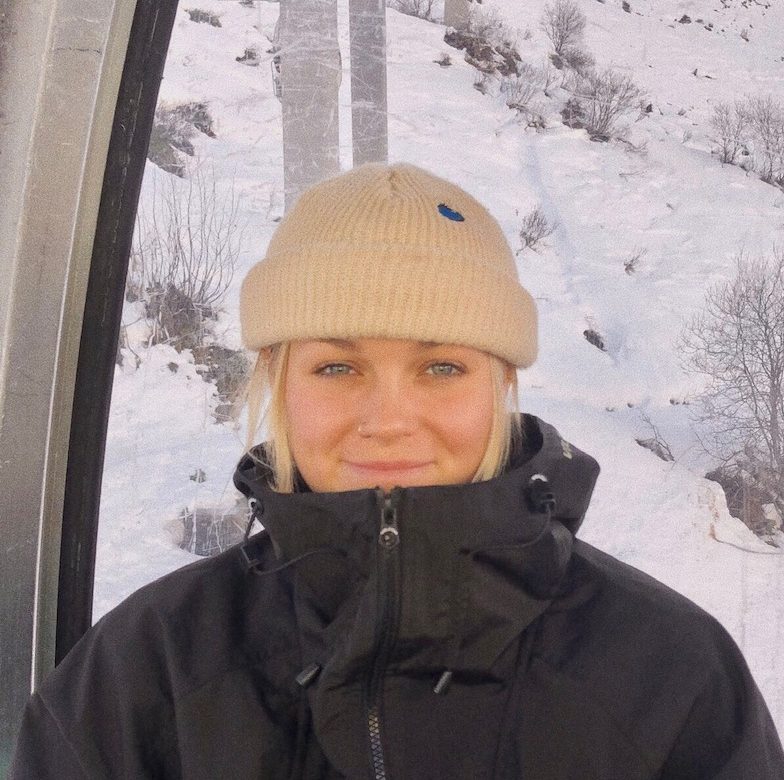 Hello, my name is Maisie Hill, I'm 20 years old and I'm an up and coming professional British freestyle snowboarder, raised right here in Morzine. I am currently on the Europa Cup circuit and I hope to attend some World Cups around the end of the season. I compete in Slopestyle which is a mix of jumps and rails and I also compete in Big Air which is just one very large jump around 18-25 meters.
I grew up in Morzine, I went to school in the little village of St Jean d'Aulps and I was lucky enough to be part of the sporting class which allowed me to train most days up the mountain.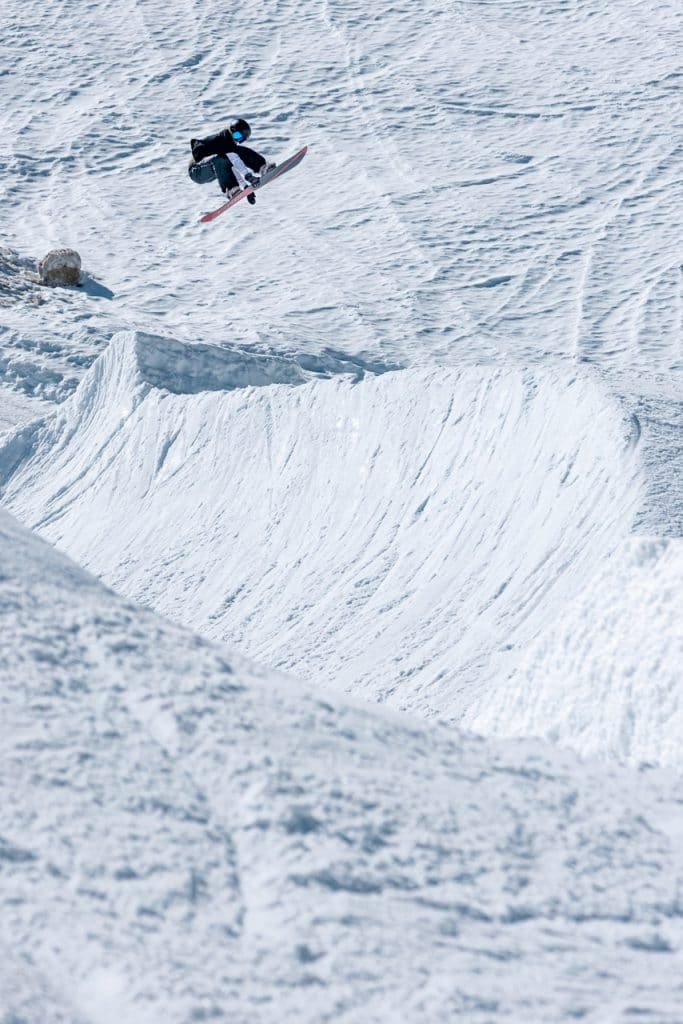 Now, I spend my life travelling and training in the best parks Europe can offer. This season I started off in the Austrian glacier "Hintertux" where I've been doing some solid training, making sure I have all of my basics in order to be ready for the coming season.
I start my day on the jumps with a straight air, a switch straight air, all four 180's, all four 360's, and you guessed it, all four 540's. Then, if all of those go well and my coach doesn't see a problem with anything, I move onto my 720's. I really enjoy this way of training, I understand for some people it may be boring but seeing my progression and working so hard for something and finally getting it, is really something I enjoy.
We snowboard and train in the gym everyday apart from Sunday which is our day off. This could seem daunting at first, (and believe me it was hard to get used to) but now I really feel as fit as I've ever been.
Last week I drove from Innsbruck to Morzine with four friends for the Volcom Spot to Spot event in Avoriaz (which I was super happy to attend by the way since Volcom is my clothing sponsor!). We were lucky to make it in the time that we did because it was absolutely dumping with snow! I hadn't seen a bigger snowfall in over 11 years! It was really magical and I was very proud to show my friends who'd never been to Morzine (some not even to France) my beautiful home town. The Volcom Spot to Spot is a fun event that anyone can participate in and it's really fun because everyone is shredding and there's even free burgers! But unfortunately the first event in the morning was cancelled because of the amount of snowfall but we didn't mind, we all went powder riding and it was awesome. Finally we were able to start the side hit event down The Stash, we were popping backflips everywhere, even the side hit God Arthur Longo was there. I ended up winning this event for the Pro Women, I won 1000€ which is such a huge help to me as competitions ain't cheap! However, now I'm sat at home next to the fire waiting for my family to arrive from England for Christmas. I can't wait to teach my 2 year old nephew some cool stunts!
Maisie Hill 🙂
Find me on Instagram: @_MaisieHill