In the life of a pro snowboarder: film street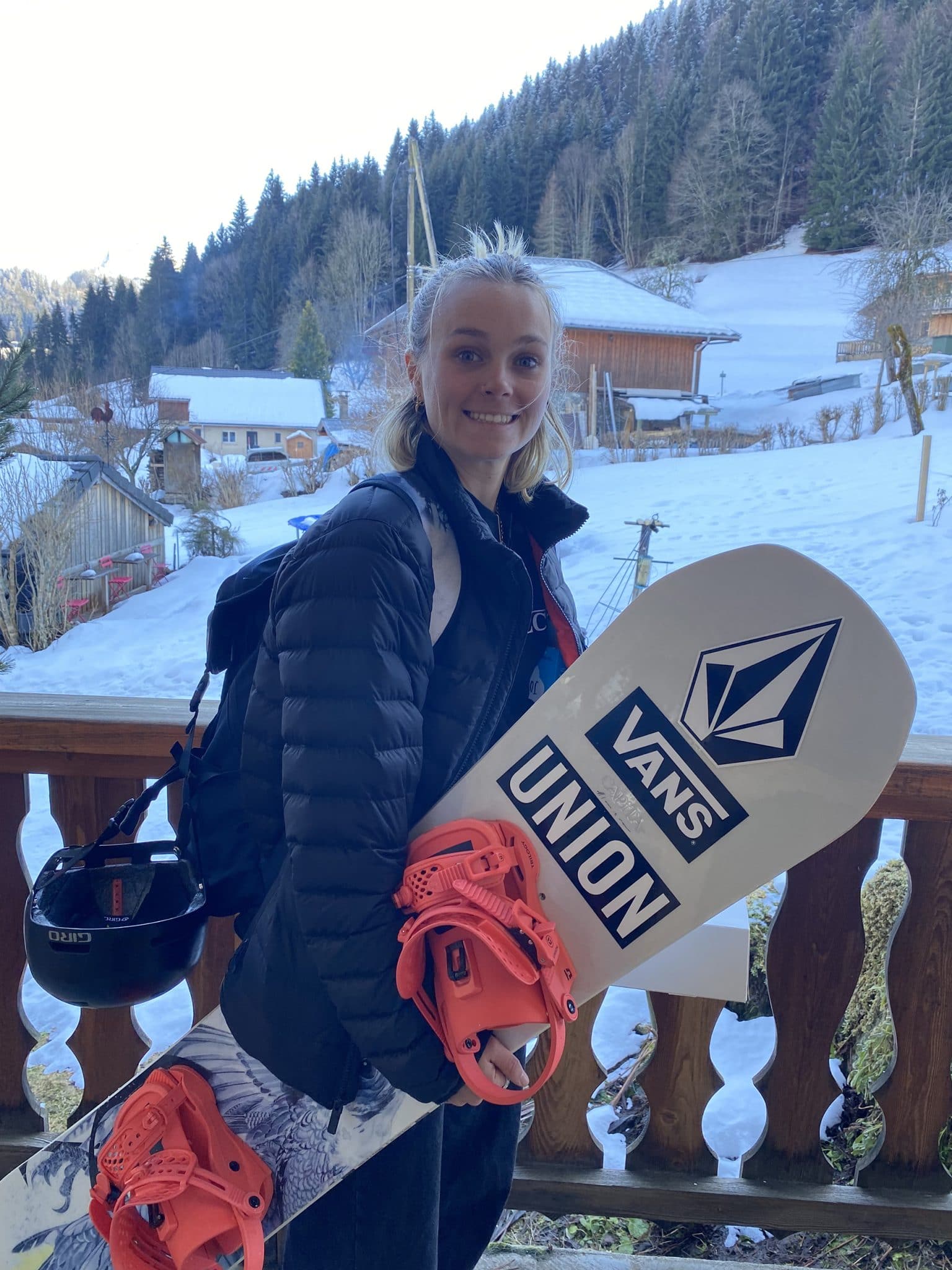 March 2022
I've had such a crazy few weeks of riding, finally able to relax a little bit! Well kind of, there's never time to relax during the season. Since we last spoke I celebrated my birthday in Laax, Switzerland. Where I got to hang out with some of the Vans team, for a snowboard event. It was really cool, the Vans team manager really took me under his wing since I've only been on Vans for a few months now. He put us up in a posh hotel where we got super nice food every day, we got to ride in one of the worlds best parks and I got to spend time with the pros that I've looked up to for years now, pretty cool 21st birthday if you ask me.
After those couple days me and my good friends (and neighbours actually) Jake and Joe Simpson and our friend Hana from Laax, drove all the way to Czech Republic to film street for a week. For those of you who don't know what street is – its basically just walking around finding rails and creative spots in cities where there is snow, riding them, filming them, and hoping some old person doesn't call the police since they've never seen anyone snowboarding in their town before haha. But Jake and Joe are quite professional with what they do and they've already made some pretty cool snowboarding movies so I was stoked to be a part of this one. I'd never ridden street before and its actually much harder than just snowboarding in a park, its a lot more dangerous and you have to do lot of shovelling. But I got some good shots and it was really nice to forget about the competition life for a sec and just have fun with my friends.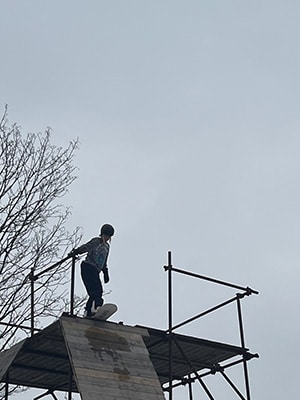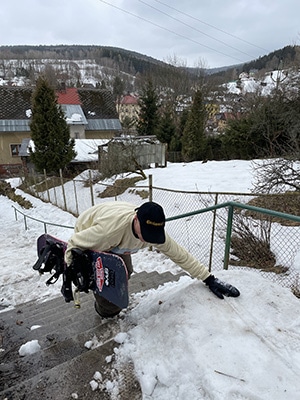 Back at my base in Austria again, I had a couple good days training then a Europa Cup in Slopestyle and Big Air in Germany. There was a lot of people, good riders too, some had just got back the Olympics. I've never been to a contest with so many riders, almost 30 females and triple that for the males. I did good in Slopestyle coming 5th, I could have upped my rail game but I was happy with my jumps. Then in Big air the weather was awful. I did well qualifying 4th but then the ice really didn't help me in finals so I couldn't stomp it. But I'm proud of myself for working hard the entire time and not giving up. I like competing because every time I notice I'm a little bit better and it just makes me wanna work even harder. Here's me and my crazy coach after my runs. He was stoked haha.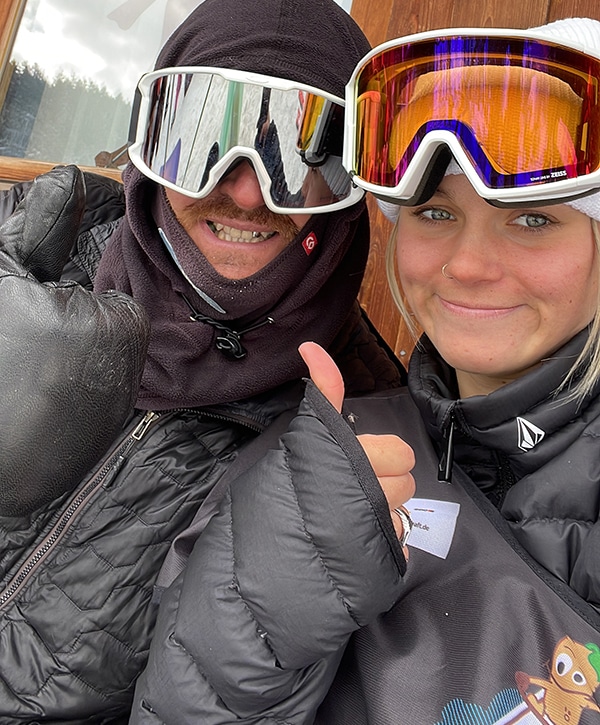 Since then I've been training a lot, I really wanted to go to my first ever World Cup in Georgia however Great Britain didn't want to send any athletes because of the troubles going on around there. I really hope I can go to a World Cup soon, its been a dream of mine for years now and its finally possible but there's a war going on… all I can do is cross my fingers and train hard.