In the life of a pro-snowboarder: big air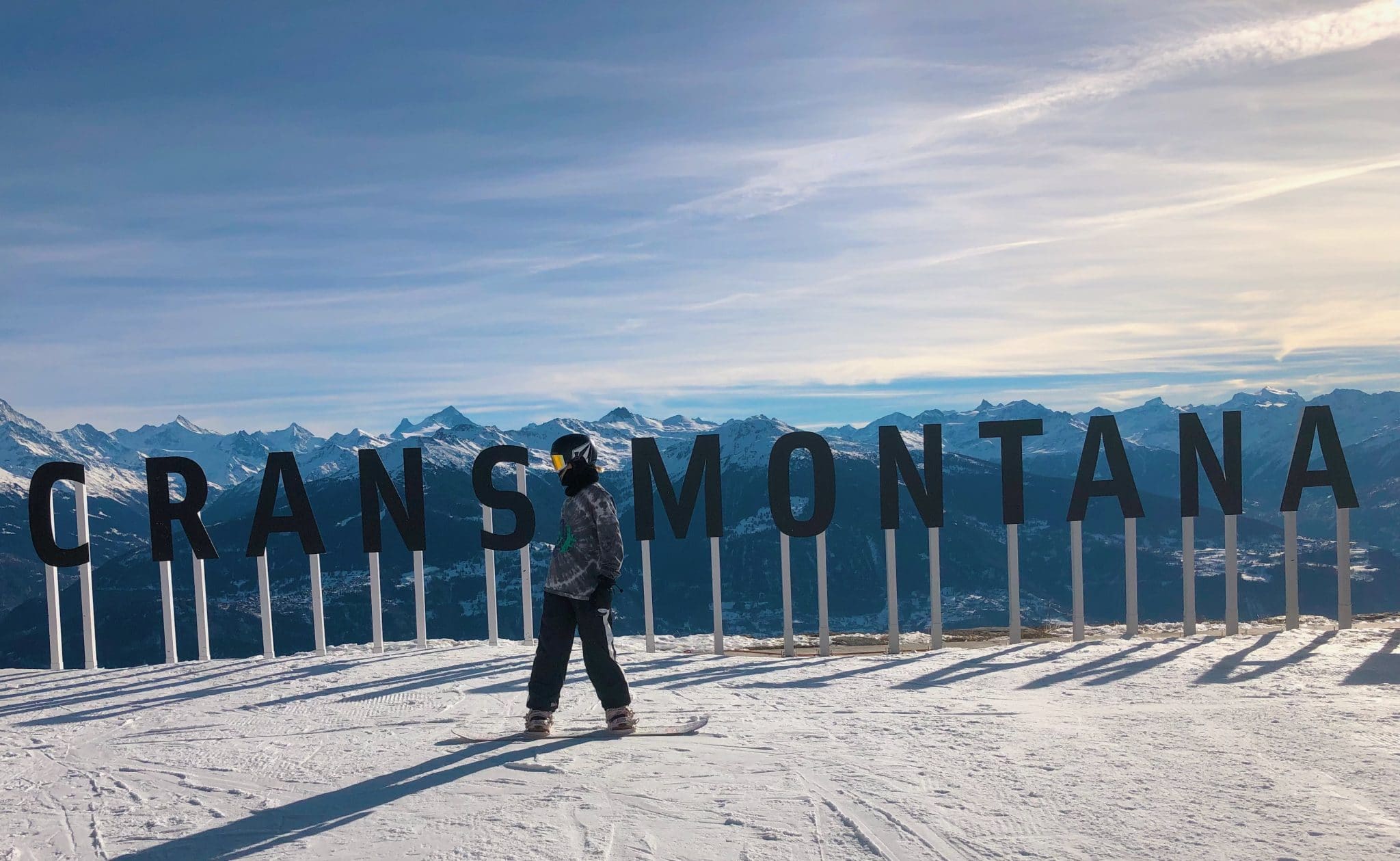 Wednesday 26 January 2022
Hi everyone,
Maisie Hill coming to you straight from sunny Crans-Montana in Switzerland where I'm competing in my first Big Air Europa Cup of the season. We left yesterday afternoon from Austria and arrived here in the evening, the journey was about 8 hours but it didn't feel too long with the good tunes and insane scenery.
We had our first training day on the Big Air jump today, I was really hyped to hit it even though its huge and has a pretty nasty kick to it. Its about 19 meters so not only is it huge but you have to go extremely fast into it too… but it gives you a pretty nice adrenaline rush haha. I did some front 540's and I didn't notice any other girls do much better than a 720 which is only one 180 degree turn more than a 540, and anyway, its only the first day.
In a Big Air competition you get three runs and you must land 2 different rotations with out falling, so for example I'm planning on doing a front side 720 and a back side 540, I would normally go for the harder option which is a cab 540 (cab means switch front side which is basically going off the jump backwards and spinning forwards) but I don't feel too comfortable spinning off a jump with this much whip in switch! But that's ok, I'm excited to become more confident in switch in the future but I'm already quite proud of myself even for hitting this insane jump with a massive whip but I heard that the shapers are going to take the whip out of it tomorrow so therefore it will be easier to jump with out getting catapulted into space and everyone should be able to hit it with out too much problem. Fingers crossed.
The skiers have their competition tomorrow but I hope there will be enough time at the end of the day so that the organisers can let the snowboarders have some more training time on the jump. Our competition is the day after tomorrow, I'm not feeling nervous as I used to which is good. I think if I do get nervous I will try to change that feeling into excitement, its something I've been working on recently to stop myself from stressing out. Apparently our bodies do the same things when it is nervous as when it is excited, sweaty palms, elevated heart rate etc. So if I do start to feel nervous, I'll just trick my brain into thinking I'm excited, it sounds crazy but its definitely been working for me. Anyway, I'm about to jump in the pool, Switzerland is treating us hella good!
Wish me luck for my competition and I'll let you know how it went in my next blog!