How to choose a self catered apartment in Morzine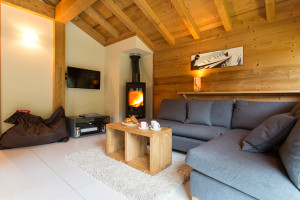 This can be a mine-field! Dozens of questions to answer and not all straight forward, but finding self catered apartments and accommodation in Morzine needn't be so difficult. Let us break it down for you:
Area
Do you really need everything on your doorstep? If your budget permits it, then stay in centre, but if you're looking for value, then a short walk is definitely the answer. Morzine has a great bus service which runs along all the major roads, so you're never far away from a bus stop.
Places such as Montriond have a slightly quieter offering, but still walkable from the hustle and bustle of the bars and restaurants in town.
If you've got a family to think about, then maybe Nyon or Ardent are the best choices. Pretty much ski-to-door, you can enjoy a great family feel with a great (albeit smaller) selection of bars and restaurants only a stone's throw away.
Shopping
The thought of having to lug all those bags of food from the supermarket back to the apartment can be enough to make anyone want an apartment in the centre, but be prepared! If you make a shopping list before coming out, many transfers companies will stop at a large supermarket en-route (for a small fee) meaning that you can shop with cheaper prices, more variety and have it all dropped at your door with you. Win-Win!
Lift passes, ski hire…
Don't worry, book with us and we've got you covered. We can assist you with transfers, lift passes, ski/board hire, ski lessons, massages and private catering. There really isn't an easier way to book your holiday…