Calling Seasonaires, Holidaymakers and Residents… will you help us with our Eco Pledge?
In December 2019 we published our Eco Policy and outlined our commitments. In conjunction with Montagne Verte, we aim to make Morzine the most environmentally responsible and sustainable holiday resort. We're proud that we became the very first company to join Montagne Verte's affiliated membership program (back in Summer 2019) and made financial donations to help fund their exciting projects.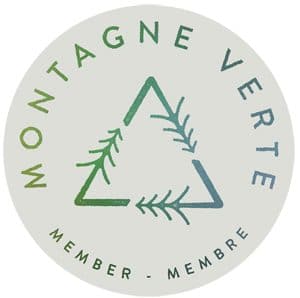 By the end of 2020 we aim to have implemented changes across four key areas; Chalets, Cleaning, Education and AOB Practices.
We've pledged to do everything from phasing out un-environmentally friendly products (replacing with ethically produced, sustainable items) to educating and inspiring guests, staff and suppliers as well as working with everybody to continually improve all areas.
In addition to this we've come up with…
9 things that YOU – our guests, staff and fellow residents, can do to help:
Heating

– avoid cranking the heating up and opening windows or doors to compensate

Lights

– switch off the lights (and turn down heating) when you leave the property

Water

– use hot water mindfully (e.g. one shower a day or share a bath!)

WC

– for human waste and toilet paper only (use the bin for everything else)

Reduce, Reuse, Recycle!

Use less, reuse more and recycle what you can't repurpose

Purchase wisely

– opt for environmentally sustainable products

(e.g. no palm oil or single use plastics)

Leave No Trace

– bring any litter or

MOOP

back down the mountain with you

Carbon Conscious

– plan a greener journey or offset your holiday (flight and road travel) 

Donate

whatever you can (suggested €5) to Montagne Verte so they can employ a dedicated Sustainability Director and invest in local environmental initiatives
Carbon offsetting
Let's focus on Carbon Offsetting for a second. Travel is a biggie and one we are all part of, be it as tourists or working in the holiday industry. Take a look at this recent BBC article and consider the alternatives to flying – is there a train or coach you could take instead? It could actually benefit you by travelling (i.e. sleeping) through the night – gaining extra time on the slopes in the long run (if you set off the night before).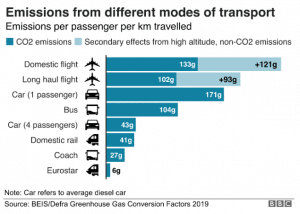 If that's not viable, then carbon offsetting can clear your conscious. (Or come for longer. Be careful you don't end up staying the whole season or never leaving… You won't be the first or last Morzinite to do so!)
We hope we've inspired you to make your own Eco Pledges for 2020 – at home, work or on holiday. If so we'd love to hear them!
#ReduceReuseRecycle #MontagneVerte #EcoPolicy #MorzineMatters #SnowProblem #LeaveNoTrace #SayNoToMountainMOOP